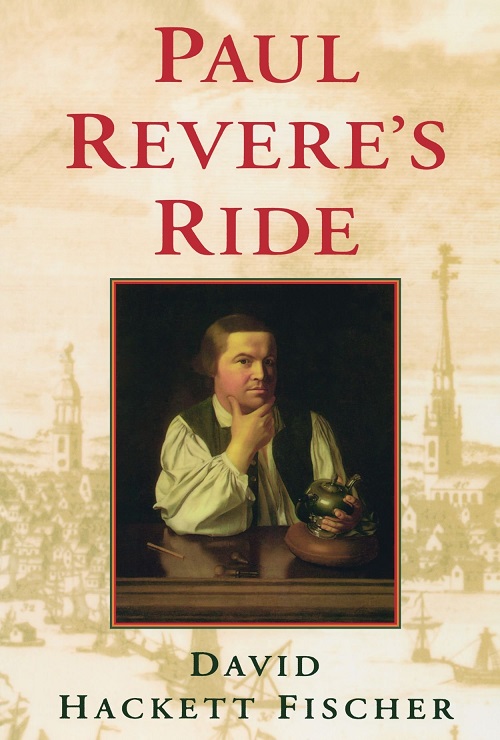 Book Club: March 16th
Book Club to discuss

Paul Revere's Ride

For March's Book Club, the host has selected David Hackett Fischer's "Paul Revere's Ride."

Paul Revere's midnight ride looms as an almost mythical event in American history--yet it has been largely ignored by scholars and left to patriotic writers and debunkers. Now one of the foremost American historians offers the first serious look at the events of the night of April 18, 1775--what led up to it, what really happened, and what followed--uncovering a truth far more remarkable than the myths of tradition.

The local Harvard Club book club, which has been in existence for ten years, normally meets on the second Wednesday of every month (this month it's the third Friday) at 6:30 pm for a potluck dinner and to discuss a wide-ranging selection of books -- fiction, poetry, biography, history, etc. They always enjoy having other interested people attend and participate.

The Book Club will meet this month at 6:30 pm on Friday, March 16th at Sadia Niazi's house.

Please email Sadia for more information.