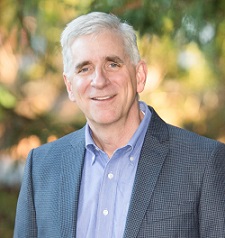 President's Message
I'm pleased to serve as your president of the Harvard Club of Sacramento. I know that all of us on the board of directors share enthusiasm for Harvard, and we value the opportunity to create avenues to further our affiliation with both the university and alumni in the greater Sacramento area.

Our focus is straightforward: we aim to sponsor diverse events and programs that are intellectually stimulating, fun and meaningful that allow alumni to connect to the local Harvard community.

Your active participation in our events & programs is what makes it a vibrant local community. Please keep an eye out for our periodic communications for events that interest you and join us. Also consider participating directly to provide ideas for and actively volunteer to help deliver great events for your fellow alumni. We have a fun group and always enjoy seeing new faces! To those of you who have hosted and/or sponsored events, we couldn't do it without you! Please accept our heartfelt thanks for your efforts!

We want to be as inclusive as possible with our events and programs and as a result we don't ask for annual membership dues. That said, we greatly value your annual donations (small or large) to fund our small operating expenses. Thank you to the many folks who have contributed! The Harvard Club of Sacramento is a 501(c)(3) organization and donations are tax deductible to the extent allowed by law.

I look forward to seeing you at one of our many events over the coming year. In the meantime please feel free to reach out to me directly with any questions, comments or feedback or just to say hello!

Best,
John Peters
MBA '86