Inside Napa Valley Wine Country - September 29th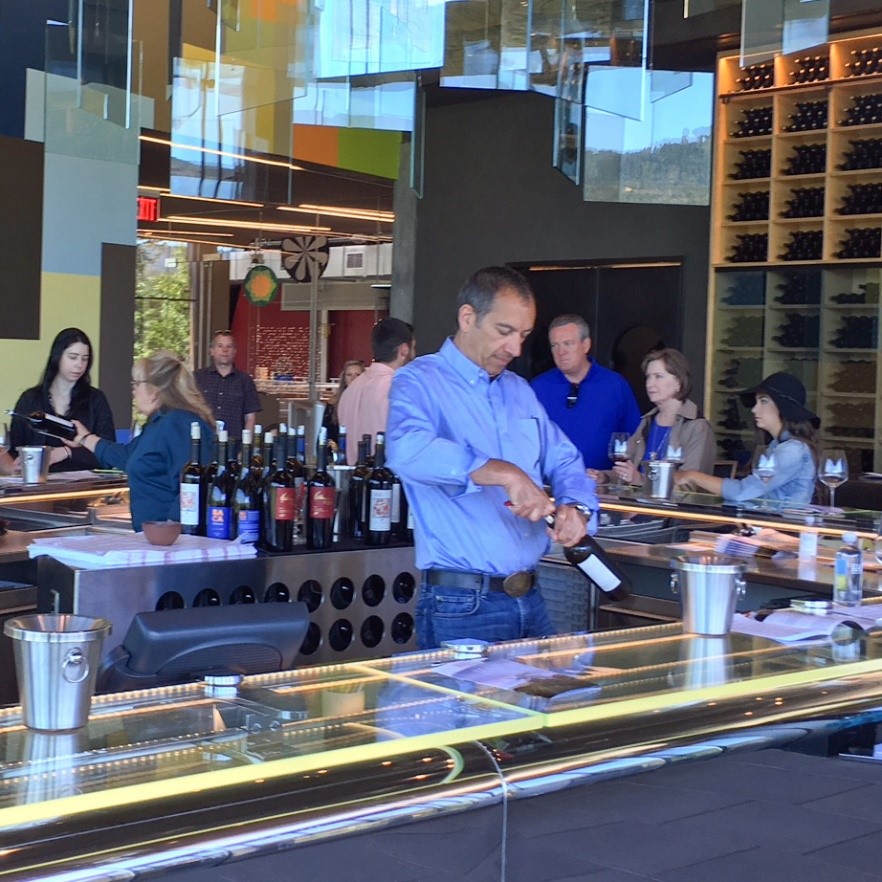 Join us for a private Harvard Club event!
On September 29th, at the peak of the grape harvest, come to the St. Helena for an intimate, insider's view of wine making and wine culture. This will be a full day of wine, food, and fellowship in the heart of the Napa Valley. This is a joint event with the Harvard Club of San Francisco. It will be a great opportunity to socialize with both Sacramento and San Francisco alumni.

We will start in the late morning at the St. Helena home of Tony Cartlidge and Sarah Forni, successful wine entrepreneurs and founders of Dancing Crow Vineyards. In addition to tasting and wine related programming, you will experience a three-course lunch with a menu specially designed to complement Dancing Crow's award winning white wines.

Appetizers: Local Oysters with Meyer Lemon Mignonette, Crostini Chevre, Gazpacho Shooters
Plated Lunch: Poached Salmon Salad, New Potatoes, Blue Lake Beans
Dessert: Blueberry Tart, Lemon Verbena Creme

After lunch, we will make a short drive across town (you must provide your own transportation) to Hall Vineyards for a red wine focused tasting, more wine discussion, and guided tours of the famous Hall Wines estate. This historic winemaking property has been completely reimagined by owners Craig and Kathryn Hall, with a renovation of important historic structures, construction of state of the art production facilities, and the installation of numerous works of fine art. Of course, the centerpiece will be a tasting of several limited edition and award winning wines including Kathryn Hall Cabernet Sauvignon.

At both venues, fine wine will flow and will be available for purchase at inside-the-industry pricing. Seats are limited for this intimate, informative, and delicious full-day wine country experience. So book your tickets today! Special thanks to lifetime Harvard Club member (and Napa Valley resident) Naomi Glass for producing this spectacular event.

Sign up today! Registration deadline is September 21st! The cost is $180.00 per person (plus an Eventbrite service charge).

RESERVE YOUR TICKETS AT EVENTBRITE TODAY!