Virtual Speaker Series - Rethinking Stress in the Midst of Uncertainty with author Amy Blankson
Thursday, June 25th @4pm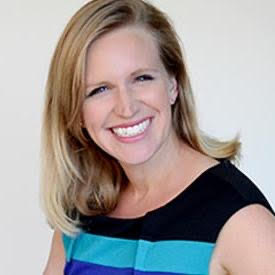 Please join the Harvard Club of Sacramento on Thursday, June 25th, as we welcome author Amy Blankson to our virtual speaker series. COVID-19 has changed life as we know it. While uncertainty may be our new norm, fear does not have to be. In this talk, Amy Blankson will offer actionable strategies for maintaining a positive mindset, rethinking stress, and moving forward with resilience in the midst of change.
Amy Blankson, bestselling author of The Future of Happiness, is the only person to receive a Point of Light from two sitting U.S. Presidents. After graduating from Harvard College and Yale School of Management, she has focused her work on understanding how to cultivate happiness in a digital era.
Amy is dedicated to discovering how we can leverage the many technological advances, apps and gadgets, in a way that helps us be more productive, while keeping our sanity and boosting our happiness.
RSVP for this event today!
The Zoom link and call-in information for this meeting will be sent a couple of days prior to the event to those who have registered.
The Harvard Club of Sacramento welcomes our friends from the Harvard Clubs of San Franciso and Silicon Valley, and the Yale and Stanford Clubs of Sacramento.
Biography: Amy Blankson
Amy is a co-founder of the Digital Wellness Collective, a member of the UN Global Happiness Council, and is currently working with the IEEE to create standards for well-being in the creation of artificial intelligence and emotion awareness. Most recently, Amy has shared her thought leadership as a speaker for TEDx, as a regular contributor for Forbes on Women, Technology, and Leadership, and as a featured professor in Oprah's Happiness course.
Drawing on over 17 years of management and consulting experience with businesses, foundations, and nonprofits, Amy Blankson brings both passion and practicality to GoodThink. Amy co-founded the Future of Philanthropy Conference at Yale University, served as Executive Director of a juvenile justice organization, and has been a board member of New Ventures in Philanthropy and the Emerging Practitioners in Philanthropy. In 2007, Amy co-founded GoodThink with Shawn Achor to bring the science of happiness to life.
Amy received her BA from Harvard and MBA from Yale School of Management. She is the author of the award-winning children book Ripple's Effect, and was recently featured as an expert on Oprah's Happiness OCourse.