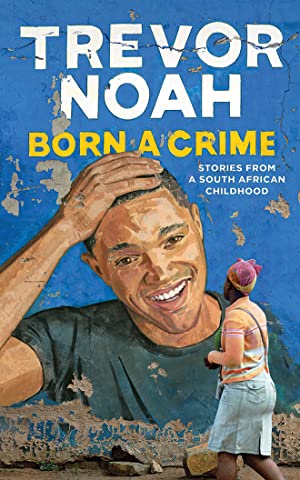 Book Club: July 8th
Book Club to discuss

Born a Crime by Trevor Noah
For July's Book Club, the host has selected this #1 New York Times Bestseller.
Join the Harvard Club of Sacramento for a book discussion. The book is Born a Crime, by Trevor Noah, his memoir about growing up as the son of a black mother and white father and coming of age in apartheid and post-apartheid South Africa. Besides giving us a horrifying close-up look at the racism prevalent in South Africa, his account is also laugh-out-loud funny in spots. An NPR review says the book offers "farcical insights into the political and social systems of today's world." It should be enlightening to identify parallels and differences between the South Africa of that era, and our own time and place.
The Zoom meeting is scheduled for Wednesday, July 8, at 4:30 pm, and participants are welcome to enjoy a beverage, alcoholic or not, during the meeting!
The meeting log in details will be sent a day before the event. Please RSVP to amschilla1@yahoo.com.