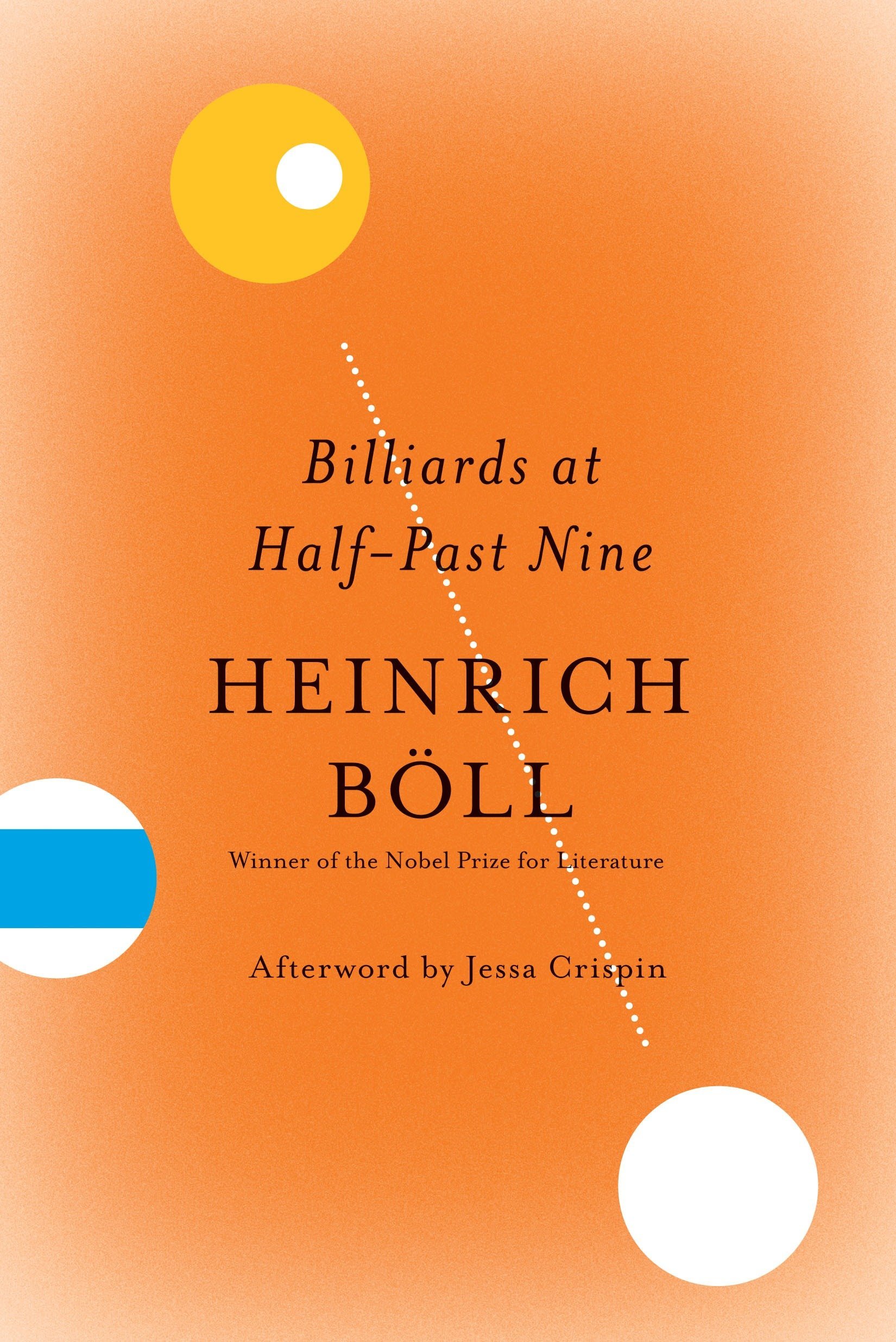 Book Club: February 10th
Book Club to discuss Billiards at Half Past Nine by Heinrich Boll
For February's book club discussion, the host has selected Billiard at Half Past Nine, by the Nobel Prize for Literature winning author Heinrich Boll.
Billiards at Half-Past Nine, a novel by Heinrich Böll was first published in German as Billard um halbzehn in 1959. In its searing examination of the moral crises of postwar Germany, the novel resembles Böll's other fiction; its interior monologues and flashbacks, however, make it his most complex work.

The novel examines the lives of three generations of architects and their responses to the Nazi regime and its aftermath. The present-day action takes place on the 80th birthday of patriarch Heinrich Fähmel, who built St. Anthony's Abbey. At the end of World War II, his son Robert destroyed the abbey to protest the church's complicity with the Nazis; Robert's son, Joseph, is serving his apprenticeship by helping to restore St. Anthony's. All three characters confront their relationship to building and destruction, as well as their personal histories and the historical past.
The Zoom meeting is scheduled for Wednesday, February 10th, at 4:30 pm, and participants are welcome to enjoy a beverage, alcoholic or not, during the meeting! The meeting login details will be sent a day before the event. Please RSVP to Ralph Hexter at hexter@ucdavis.edu.