Regional Faculty Speaker Series: Challenges of Homeland Security
How the New Administration Can Manage Vaccination and Confront White Supremacy in 2021 and Beyond?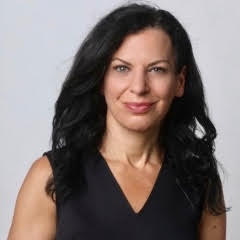 Please join the Harvard Clubs of San Francisco and Silicon Valley, and all Northern California Schools and SIGS for annual faculty speaker on Tuesday, May 18th from 5:00 pm - 6 pm, as we welcome Juliette Kayyem, Senior Belfer Lecturer in International Security Faculty Director, Homeland Security Project Faculty Director, Security and Global Health Projects.
As the majority of us are at home socially distancing due to the COVID-19 outbreak, Juliette has become the face of tough-love crisis management: she will tell us what we need to hear, not necessarily what we want to hear. In the process, she is advising mayors, governors, and CEOs, laying out a path forward for readers of her columns in The Atlantic, informing millions of viewers on CNN where she serves as a National Security Analyst, and teaching her many Twitter followers about the "preparedness paradox" and the need to understand a basic truth of this crisis: "Reality bites, but it is all we got."
The truth is this well-informed guidance is similar to what the Pulitzer Prize finalist for editorial columns told us in her 2016 best-selling book, Security Mom: "In the struggle for resiliency, there is no finish line. There is only a plan, and a whole lot of learning, followed by a new and better plan." Juliette helps us understand the "adaptive recovery" of this global pandemic and reminds us regularly that our "now normal" will be a new, different one.
RSVP for this event today!
The Zoom link will be sent post-registration and prior to the event.
This event is part of the HAA Northern California Regional Faculty Speaker Series.
Biography: Juliette Kayyem
Juliette Kayyem has spent the last two decades in both state and federal government managing complex policy initiatives and organizing government responses to major crises. She is a professor at Harvard's Kennedy School of Government, where she is faculty chair of the Homeland Security and Security and Global Health Projects. Previously, she served as President Obama's Assistant Secretary at the Department of Homeland Security, where she played a pivotal role in major operations responding to the BP Oil Spill and H1N1 pandemic.