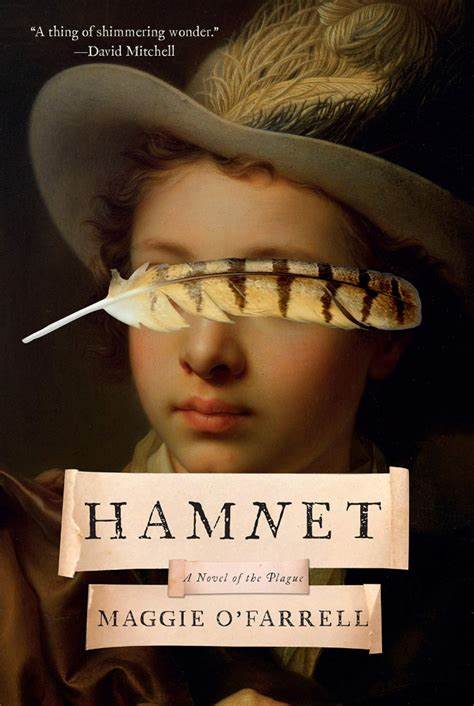 Book Club: July 14th
Book Club to discuss Hamnet: A Novel of the Plague by Maggie O'Farrell
The book for July is Hamnet: A Novel of the Plague by Maggie O'Farrell.

Hamnet opens with some historical notes. A couple in Stratford had three children, twins Hamnet and Judith, and daughter Susanna. Hamnet, died in 1596, aged eleven. Roughly four years later, his father writes the play Hamlet (a name that is interchangeable at the time with name Hamnet).

As the story unfolds, the book tells a fictionalized story of William Shakespeare and his wife Agnes and the death of their son Hamnet.
The Zoom meeting is scheduled for Wednesday, July 14th, at 4:30 pm, and participants are welcome to enjoy a beverage, alcoholic or not, during the meeting! Alice Schilla will be hosting the meeting. The meeting login details will be sent a day before the event. Please RSVP to Sadia Niazi at sadiafniazi@hotmail.com.