Wildfire in California: What can and can't we do about it? A Presentation and Q&A Session with Dr. Max Moritz
Thursday, April 14th, 7:00pm PST on Zoom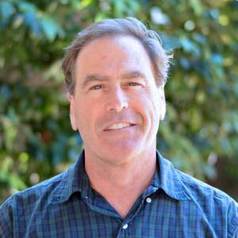 The Harvard Club of Sacramento is excited to have Dr. Max Moritz, one of California's leading experts on wildfire and wildfire management, as our April 2022 HAA virtual speaker.
Moritz will present on the debate on how human behavior affects natural fire regimes. One side holds that wildfires are affected by suppression efforts like clearing dry ground vegetation, a.k.a. fuel. The other argues that regardless of human involvement, climate will dictate the natural course of fire in an ecosystem. According to Moritz, these approaches are too black and white.

Based on charts, topographical wind maps, and his own field studies dating back to the early 1990s, Moritz introduced a gray shade to the debate, claiming that fire regimes have an actual niche in ecosystems and depend on both fuel and climate.

The presentation will be followed by a brief Q&A session.
Thursday, April 14th
7pm-8pm PST
Complimentary attendance
Harvard graduates only
Zoom link is provided in the event registration confirmation email and at the link below.
Biography: Dr. Max Moritz
Max Moritz is the author or co-author of more than 150 published articles on wildfires (See Max Moritz – articles). He is an adjunct professor at the Bren School of Environmental Science & Management at the University of California, Santa Barbara. Max received his Ph.D. in biogeography from UCSB and has been a statewide wildfire specialist with UC Cooperative Extension since 2004. Much of his research is on the dynamics and effects of fire regimes at relatively broad scales. He has used different spatial approaches to analyze landscape fire patterns, including mapped drivers of fire hazard, projections of climate change effects on fire activity, and home loss studies. Through his work, Max aims to translate and apply scientific information for sustainable planning and management decisions on fire-prone landscapes.